Project Management Training Courses: The Top Two For Project Managers
There are several aspects applied in project management. These include processes, skills, methods, experience, and knowledge. Project management is crucial in achieving specific project goals. It should be according to the acceptance criteria and within agreed parameters. Project management has final deliverables. These are usually constrained to a finite budget and timescale.
The demand for project management keeps on increasing in every organization. It helps in tackling various projects and achieving success. It includes planning, scheduling, budgeting, and project completion. Every project manager needs to be well-versed in project management. There are now several project management training courses that can help them excel. Here are the top two where project managers can take the courses.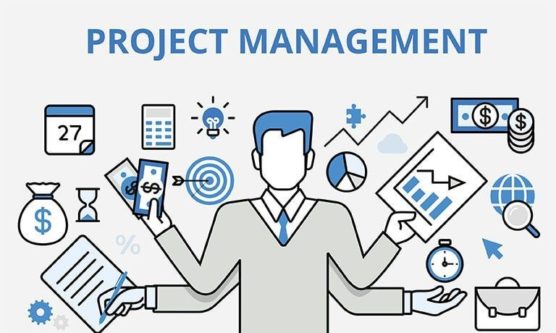 PMTraining
Founded in 2004, PMTraining grew into a recognized training platform. There are now 200 organizations and more than 85,000 students using it across the globe. It offers self-learning and instructor-led classes, as well as offline exam preparation tools. It also provides free membership to PMTraining's online exam practice system. The On-Demand PMP Boot Camp course prepares students for the PMP exam. They can access it online from any computer. It includes studio-quality course lessons with 35 PMI contact hours. There are also PMP quizzes, PMBOK Guide exercises, study materials, and a lot more. Students can also access various printable digital study aids. These include 250 slides, a formula cheat sheet, process maps, and a Memory Map exercise. It even has a PMP Exam Prep Course Manual ebook. The Live Virtual Classes has an online exam prep student portal with 35 contact hours. It also provides study materials and professional development unit credits. Students also get one-on-one instructor access and PMI exam application help. The Certification Boot Camp has a one-time fee of $598. The Live Classes Online is more expensive at around $1,500.
Simplilearn
It began as a project management blog in 2009 and became a leading online training provider. It offers over 400 courses with various topics. These include cybersecurity, project management, cloud computing, digital marketing, and data science. It serves more than a million trained professionals. Simplilearn offers a blended learning approach. It combines online courses and virtual live instructor-led classes. Training support is available 24/7 for all those taking courses. Aside from the blending learning courses, there is a self-paced learning video course. Both courses include 6 hands-on projects and 8 industry case studies. They also have 7 simulation test papers having 200 questions each. Each also has 20 industry-based scenarios. The self-paced learning course is at $499 for lifetime access. The blended learning has a one-time fee of $999 for 90 days of flexible access to online classes.
Everyone has a different learning curve. Taking self-paced online courses or live online classes is a matter of preference.