Nasi Lamek Set: What It Is?
Malaysia is a South Asian country that is known for its beaches, forests, etc. This country has a multi-culture atmosphere comprising Indian, Chinese, Thai, Malay, Sumatran, and Javanese cultures. Due to which you can cherish varied cuisines during your visit to Malaysia. The national drink of this country is Teh Tarik. The national food that is enjoyed by the majority of the population in Malaysia is nasi lemak set. You will come to know more about this cuisine and its preparation further below.
Preparation Of Nasi Lamek
This cuisine is a rice dish that is made using coconut milk and pandan leaf. The fragrance of this dish is a Malay fragrance. Though it is a national dish of Malaysia, it is also savoured in neighbouring nations like Brunei, Southern Thailand, and Malaysia. The ingredients used in preparing this unique dish are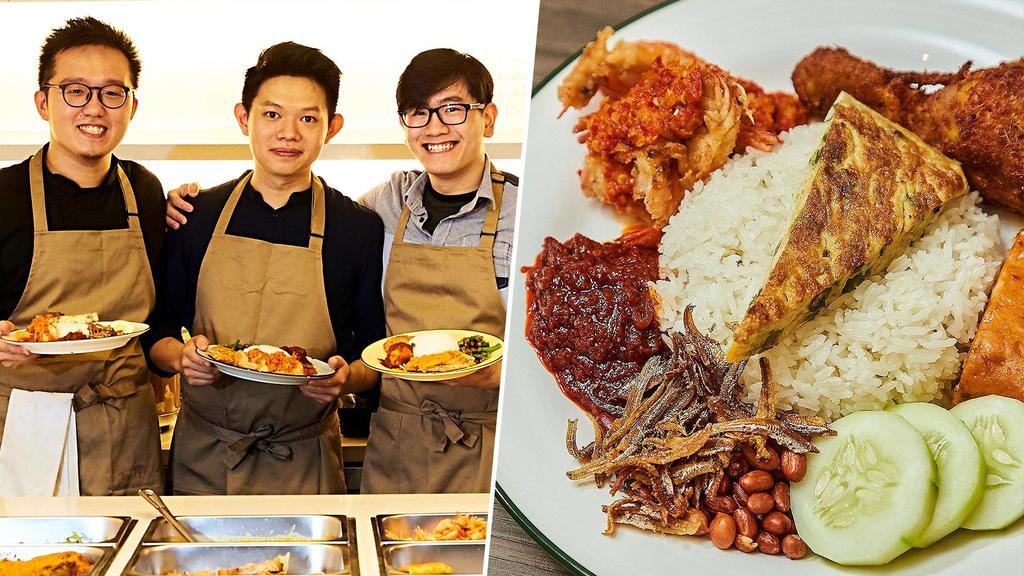 For garnishing, you will need
Five eggs
1 cup cooking oil
Cucumber
White anchovies (1 package)
Raw peanuts
For the rice, you will need
Coconut milk (two and a half cups)
Ginger (1/4th teaspoon)
Bay leaf
Water(3 cups)
Salt
Long grain rice( 2 cups)
For the sauce, you will need
Four garlic cloves
Chilli paste (2 teaspoons)
Tamarind juice( 1/4th cup)
White sugar(3 tablespoons)
Three thinly sliced shallots
Two tablespoons of vegetable oil
One onion
White anchovies(1 package)
The steps involved to make this dish are
For making the rice for this cuisine, you need to stirthe water, coconut milk, ginger root, ground ginger, bay leaf, salt and rice in a saucepan. The heat that needs to be given should be on medium flame. You need to boil it for around 20 minutes until your rice gets ready.
After that, you can boil the eggs for around 15 minutes.
You can cook your peanuts and anchovies in vegetable oil in a skillet or wok during that time.
In another skillet, for making the sauce, you need to add onion, shallots, and garlic to the cooking oil and cook it for around 2 mins. The rest of the ingredients for the sauce can be added one by one after that, and you need to stir this mixture until you get a thick paste.
Finally, you can serve your rice with prepared sauce and relish your Malaysian cuisine.
Conclusion
Thus, you can enjoy this national dish of Malaysia at the comfort of your place after cooking it using the technique mentioned above.