Process of Leather working – Things to Know
Considered to be the best materials, leather is used to manufacture shoes and other accessories from a very long times. It is shaped and cut easily, as it is very light and breathes. Today, leather a most widely traded item across the world. The leather demand has been driven by fashion industry, particularly footwear, and it's believed that the product made with the original leather is known as the stamp of approval for its durability and quality. But, before starting the process, you need to invest in leather craft supplies.
What's Leatherworking?
Leatherworking or leather crafting, is a practice to make leather in the practical objects and artwork, making use of dyeing, molding, stamping, carving, and various fabrication techniques.
Learning the leatherworking basics
When you begin with leatherworking, you can apply some basic techniques and knowledge to various projects. Tools for the leatherworking are long-lasting, inexpensive, and versatile for a lot of different projects.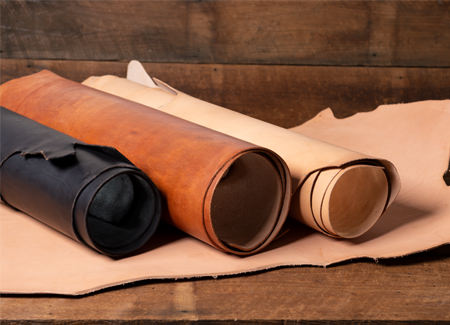 Different kinds of leather
Leather generally differs in weight, tannage, finish, and temper. Leather made from the cowhides is a widely available and used and versatile kind of leather. The common kinds of leather in the leatherworking are chrome tan and veg tan. The primary difference between both the types is its tanning process.
The veg tanned leather gets tanned with the tannin-rich oils that are extracted from the tree bark. Such kind of leather generally takes much higher of time to form. It's considered as the higher quality compared to the chrome tan.
The chrome tan leather makes use of chemicals in tanning and is much faster and less costly procedure. Veg tan is thicker and durable; whereas chrome tanned leather will be thin and very less durable.
Find Right Tools for Purchase
Finding the right supplies at a good rate is quite important. Suppose you choose to buy a box, you will get the top grain leather, template, materials, and guide for the project, and even time tested tools required making a first item. Thus, make sure you find the right supplier that helps you find the right leather craft supplies at a reasonable price.